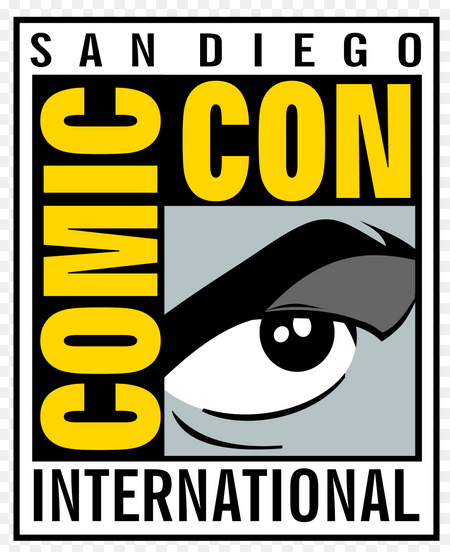 So as you may or may not know, San Diego Comic Con happened this past weekend and it was PHENOMENAL.  This has got to be the best Comic Con in years.  The news just kept coming non-stop.  Everywhere you looked, there was something new being revealed and showrunners interacting with the fans.  So let's look at some of my favorite moments of a con I did not go to! (but will, totally will one day because it is epic)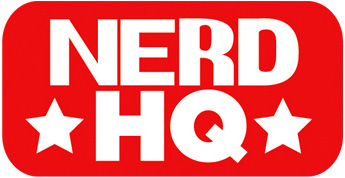 Nerd HQ
How did I not know about this gem!  I thought about pointing out specific panels, but they would be much too long, so I just summarized it into one category.  It's is an awesome idea, especially seeing as how there never seems to be enough time for fan questions.  Not to mention Zachary Levi is absolutely precious and it's all for charity.  My top panels were the Hannibal one, Tom Hiddleston one, Jared and Jensen one, and Zach's panel.  Of course, I haven't had time to watch Joss Weedon's panel or Nathon Fillion's one yet and I'm sure pretty sure they will make it to the best list as well.  First off, I just love Bryan Fuller.  He made the Hannibal Panel so interactive and friendly.  He obviously loves the show and loves the fans.  Hugh still seems to be feeling it out (this is his first experience with this kind of thing) but he's getting along quite nicely.  Aaron Abrams is just fantastic in so many ways and though David Slade isn't always understandable, his insight and vision of the shows is  priceless.  Tom Hiddleston was such a great panelist as well.  Though he rambled a bit of time, it was just so poetic and he was always so charming and polite.  You could tell he adored his fans and he loves the art of performing and he loves life in general.  There were funny moments, but there were also moments of pure inspiration.  Jared and Jensen's panel is my Supernatural bias coming out.  They were great though and you could tell they really appreciated the fans.  Jared talked the most, obviously, but it was nice hearing about parenthood and how it's changed them.  To think of how much they've grown since the beginning.  And last, but not least, Zach.  I didn't really know who he was.  I thought he looked familiar and I knew about the show Chuck.  (now I've just started watching it because of him).  He is an absolute gem.  He's so down to earth and personable.  He recognizes the fact that without the fan's love for him, he wouldn't be where he is right now and he wants to do everything he can to pay it back.  It's just such a breath of fresh air so see celebrities that are so humble, who's fame hasn't gone to their head and who still love the trade.  He was funny and self deprecating and altogether quite lovely.  I am definitely hoping Nerd HQ comes to New York Comic Con.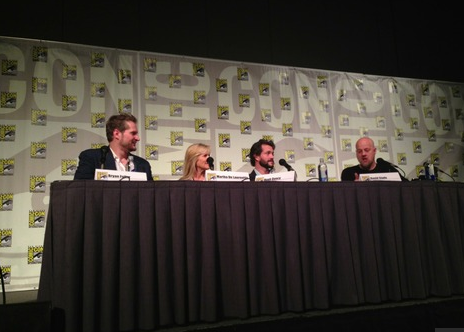 Hannibal
I can't not mention the Hannibal panel, not with my undying love of the show.  First off, Bryan Fuller is an absolute delight.  He is so skilled at handling the fans and their questions.  They were all extraordinarily diplomatic.  They didn't take anything away from the fans at all.  The awkward pairing question came up and they handled it beautifully.  The fans weren't left feeling insulted or chastised that they like a particular ship.  Instead, they were given permission to keep on doing what they were doing and to have fun with it.  Then, of course, the flower crowns!  Both Bryan and Hugh willingly put on the flower crowns offered to them which says so much about them as people.  I think they are so aware of how important fan support is, especially with a show like theirs.  I can't even begin to explain my love for the cast and the crew and how in touch they are with the fanbase and how skilled they are with interacting with us.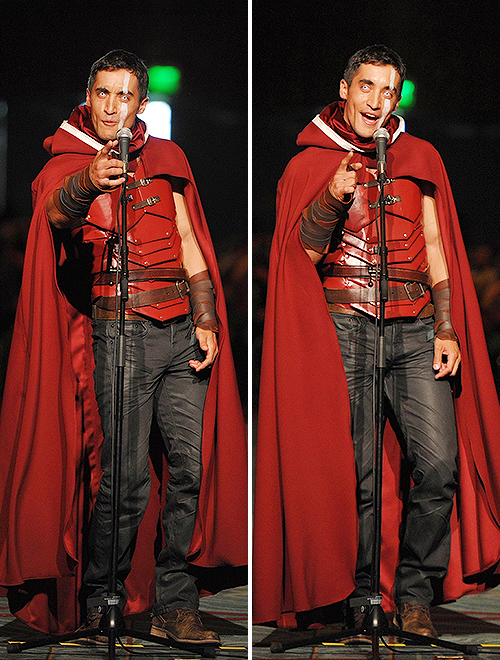 Teen Wolf
This isn't really about the Teen Wolf Panel as much as it's about Keanu Kahuanui (Danny) and how much I absolutely love him at this current moment.  He is soooo one of us and it's the greatest thing on earth.  Most of the time actors from shows with fandoms aren't actually part of the fandom world.  There are some like David Tennant with Doctor Who or Felicia Day in general, but most don't have the whole bonding with other fans, dressing up in cosplay, and going to con experience.  And honestly, from the outside looking in, it is really freaking weird.  We're a bunch of nerds in costumes obsessing over fictional worlds.  Sometimes, you get the feeling that the actors don't fully understand and that they are only there because of their contract and given the choice they wouldn't be there.  That being said, that's why I adore Keanu right now.  Not only did he cosplay and original character, he crashed the Teen Wolf panel as well!  Seriously though.  He designed his own costume and made it (which I'm still wrapping my head around.  Like leather! And riveting! asdf what?!).  Then he popped in some white contacts, painted his face and strolled on the exhibition floor.  I love it when actors dress up and just go through the convention like how Andrew Garfield dressed up as Spiderman and Hugh Jackman dressed like Wolverine. The best part was when he went to the Teen Wolf panel and asked the first question.  He was asked to remove his mask and when he did, the faces of the cast were epic.  And then there was his tweet about he found cosplaying an attractive feature in a person.  He is as nerdy as the rest of us and I love it.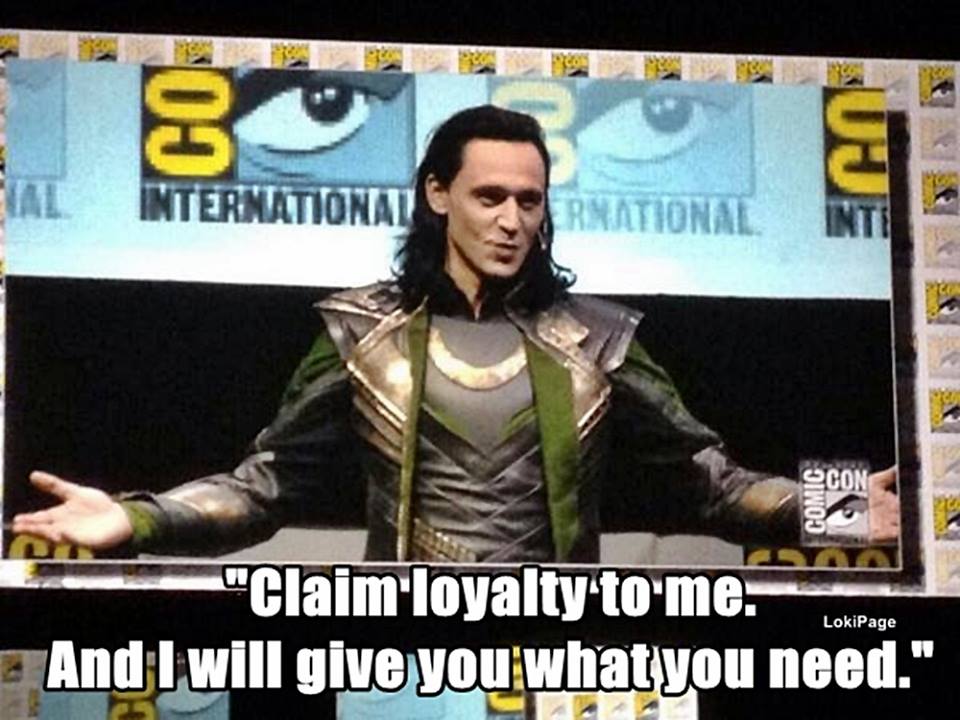 Loki
Who has not heard of this?  If you are a nerd and don't know what I'm talking about, you can get out.  Seriously, this was amazing.  Tom Hiddleston strolled into the room in the entire Loki outfit and commandeered the entirety of Hall H.  To think that such a side character, and a villain at that can invoke such a following.  It says a lot about him that he was willing to put on the Loki outfit which he was already stated is a pain to put on and go on stage for our entertainment.  And the moments when he broke character were so cute.  The man holds a lot of power.  It's a good thing he's actually so British and polite in real life.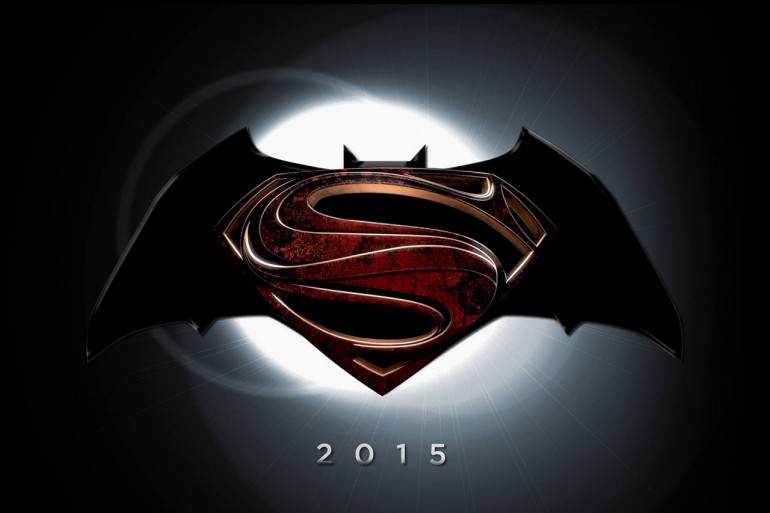 Superman/Batman
Are you going to lie and say you're not excited about this movie because if you are a superhero fan, you are absolutely lying.  At the very least you're curious about who's going to be the new Batman.  I'm totally excited.  I don't know what's going to happen or how it's going to work out, but it is going to be epic and the opposite of the Avengers.  Considering how the Batman Trilogy went and how Man of Steel played out, this new movie is going to be so dark and so explosive, right up my alley,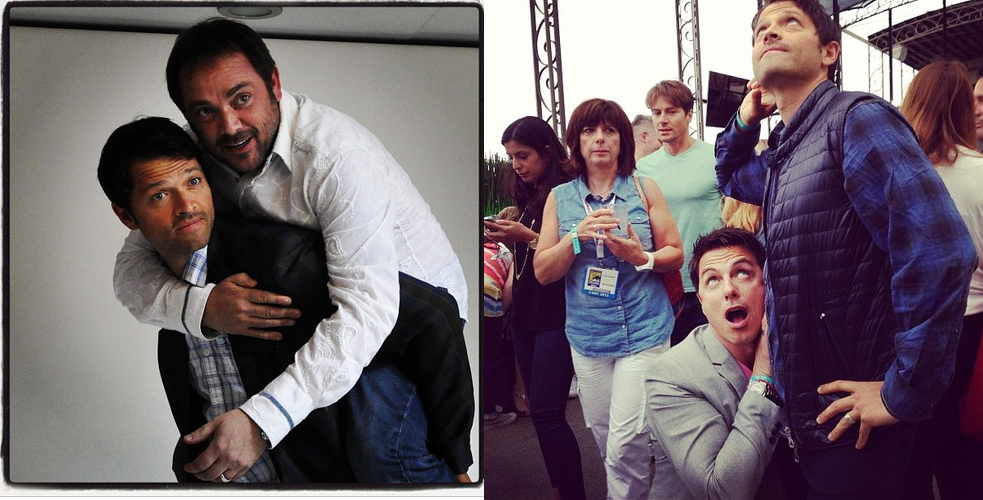 Misha Collins
He just kind of deserves his own category because of his existence.  His twitter pictures, especially the one with John Barrowman was nothing short of fantastic.  And he's just a fantastic human being.  What more could you want?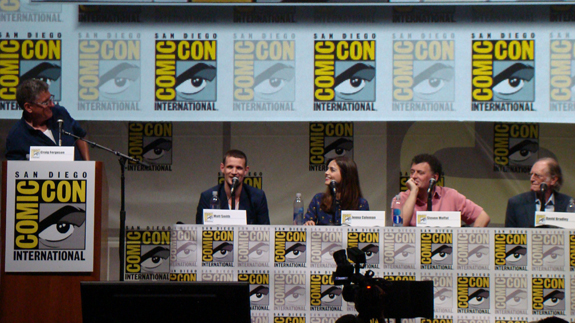 Everything Else
I can't even get excited about some of the stuff at SDCC because I didn't see it.  I mean first off, Supernatural gag reel.  Then the Sherlock sneak peek, the Doctor Who 50th trailer, first episode of Agents of S.H.I.E.L.D., and just all the other panels I haven't seen or have yet to see.  Oh how I wish I was there….but no worries.  I am totally going next year even if it's the last thing I do!  And if it keeps on the track it's going, next year might be even bigger and better!